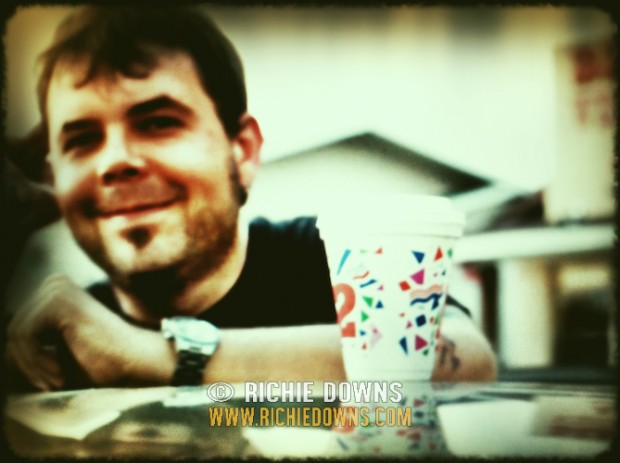 I am  a Freelance Music, Editorial and Lifestyle Photographer based the DC/Baltimore metro area.
My focus in photography is to capture dramatic and unique images for my clients and in my personal projects. My concentration spans across various fields of work including live music, editorial, musician portraits, professional sports, documentary, conceptual, and advertising photography, I also work with a modest models for product and personal portfolio and promotions. I have over fifteen years of experience as a professional photographer and I always strive for new ways to improve my craft and experiment with creative fresh ideas and processes.
I love photographing musicians, models, personalities, athletes and anyone who is interesting. I love capturing the emotion in live music and sporting events.
I truly appreciate each and everyone in their various fields of work and play and I am honored that you have allowed me to make you the subjects of my work.
Editorial Clients: Getty Images, Washington Post/ Newsweek Media, DC United Soccer, Washington Redskins Football, Major Leauge Soccer, IHRA, NHRA, Democratic National Committee, Corvette Magazine, The Not for Profit Organization ,Southern Maryland Bluecrabs Baseball ,Bowie Baysox Baseball ,The Gazzette Newspapers, The Maryland Independent Newspaper ,The Calvert Recorder, The Enterprise Newspaper, Drag Racing Online, Competition Plus, Best Western Hotels, The 9:30 Club, The Vinyl District, Consequence of Sound  and various on-line music publications.
My Work has been published in these National Publications: Cosmopolitan, Vibe Magazine, Music Trade Magazine, Muscle & Fitness Magazine, Planet Fitness Magazine, Music & Arts Retailer,  JWM Magazine, International Tattoo Magazine, Urban Ink Magazine ,Concrete Wave Magazine ,Corvette Magazine , Drag Racing Online Magazine , Competition Plus Magazine, Best Western Travel USA Guide , (PPT) Personal Trainer Profesional Magazine, Heed Magazine, and various on-line music publications.
My Work has appeared on these TV Programs: Regis And Kelly (ABC Networks) ,The Ellen Degeneris Show (NBC Networks) ,The Today Show (NBC Networks)
I am proud to be a house photographer at The 9:30 Club.
Artistic Outreach: Richie is co-founder and an active member of The Artfuse Collective, a Maryland based artist group focused on collaboration. Artfuse had their debut art exhibition and gallery show  in August  2011. For more information on Artfuse you can visit them online at www.artfusecollective.com.
Personal Information: My full resume is available upon request. , To view a list of exhibits and galleries I have participated in click here.
Licensing: To purchase or license photos from this or any of my sites please contact me at: info@richiedowns.com or use my Photoshelter. My Photoshelter site is in a constant  state of change. If you are looking for a specific artist, please contact me directly.
Please do not use any  photos on this site without permission. If you on on a tight budget and want to license an image, get in touch, we'll work something out.